"WIIFM?": The most important question your business must answer.
Like most people, you want to know "What's in it for me & my business?" about a product or service presented to you.
In other words (OK, letters): WIIFM?
And you want the answer with speed and clarity. Hey, you're busy.
When you're the seller you must answer the same question for your prospect just as quick and clear.
Hey, they're busy too.
Businesses that engage me to write their B2B copy know how important it is they think that way. It shows respect for a prospect's time and intelligence. They know treating prospects that way almost always  leads to a positive result.
How clear and quick are your sales people answering WIIFM?
What tools and training do you provide to ensure they are excellent WIIFM-ers?
Does your business produce a fair number of marketing materials? Stuff like:
Sales letters, sent by email or snail mail? Or both?
Brochures?
Web pages?
Corporate and explainer videos for the wb?
Advertising in digital and traditional media?
Who writes them?
Are you happy with results so far?
If you think it may be time for a "check up" have you asked a professional copywriter to audit any one or two pieces in your marketing collateral you think should work better?
How long has it been since you've had a pro have a look?
May I suggest you approach a professional organization with membership stacked with people who can help you.
(1) Professional Writers' Alliance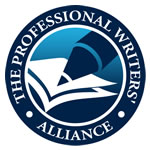 www.professionalwritersalliance.com/contact
(2) American Writers & Artists Inc. (AWAI)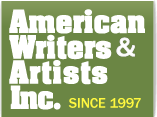 Neither organization is an agency that represents talent, so they won't have "an agenda" when responding to you to push their writer clients.
They do want you to benefit from professional copy writing support, however. When you do everybody wins. And they can tell you how and where you can find the writer you need.
Ta! Da!
Guess who belongs to both?
I'd be happy to offer a re-write or two if I think it would help a piece of your marketing collateral improve its results. No cost for the draft, only if you decide to use it in a campaign.
Does that help interest you?
Let's talk. Or drop me an email through my CONTACT page on this site. I'll be clear and quick with the when you ask WIIFM.
Mike Hanson
B2B Copywriter
Cel/text: (416) 200-2430
Mike@mikehansoncopywriter.com